East China Renminbi $10 Surcharge - New variety?
Posted: Wed Jan 03, 2018 3:29 pm
I bought this stamp recently. Can you spot why I was so keen to have it?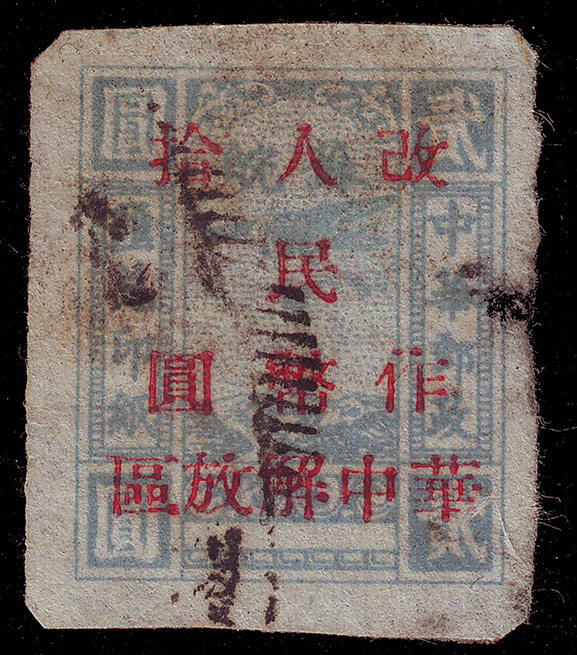 ... it appears to be Yang EC356, used with a messy rolled cancel ...
It is the top value of the set of 6 surcharges, Yang EC351-6, issued in April 1949 in the 'Su-Wan' (Kiangsu - Anhwei) region of East China, since the old East China communist currency was being replaced by the new national people's currency (Renminbi).
Yang EC356 is a red $10 surcharge on the $1 blue airplane unissued money order stamp of East China.
However this stamp has the same $10 red surcharge on the $2 blue airplane stamp (which was used for Yang EC355, the $8 surcharge).
If you have Yang EC356, can you inspect your collection and check if your copy is in fact this variety. Presumably there must have been at least one complete sheet printed.
I have now sent the stamp to be expertised - I'll let you know the result! There are a few more details on a page of my web site -
https://westnab.com/MaxStamps/articles/ ... rgeVar.php
.